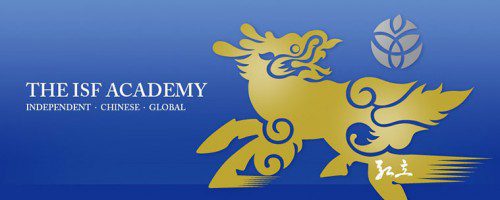 Do you want to know how digital textbooks really work? Don't take our word for it. Hear what David Fenwick has to say.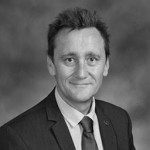 David Fenwick is the assistant principal for academic performance at the Independent Schools Foundation Academy in Hong Kong. He is also an experienced IBDP physics teacher and has for the past year used Kognity's digital textbooks with his students. We checked in with David to hear his thoughts on why he decided to go with Kognity's digital textbooks and the results he has with them.
Why did you decide to bring in Kognity?
We brought in Kognity because anything that we can do to improve academic performance is good. Schools are about education in its broadest sense but, at the end of the day, we need students to achieve high grades, and any school that cares about results would benefit from Kognity.
When we took the decision, it was based on whether or not it would help our students. If the answer is yes, the decision is easy. We also thought it was extremely valuable for the most and the least experienced teachers. Even as a very experienced IB teacher, it helps me raise the level of students and for a new teacher, it gives them confidence, direction and security to have a high quality textbook tailored for the IB Diploma Programme.
I know the Physics resource in detail and it is clear that it has been written by someone who knows how to teach IB very well. The Kognity team have a growth mindset; inviting feedback and rapidly responding to it.

Was it difficult to get started?
It's really easy to get onboard. We were offered training for staff and students; Kognity were very supportive despite time differences. The reality is using Kognity itself is very intuitive, so new staff can be up-skilled quickly and easily in-house. I'm not an IT specialist but it was very easy to get started. Another important quality is that there is no downtime, it just works, always! You can access the system on multiple devices, including mobile devices, so I can review students' work and prepare for lessons during my commute, on my smart phone. It works equally seamlessly with Apple and Android based systems.

What has Kognity helped you with?
Kognity has given us the possibility to track student performance, whilst also allowing effectively scaffolding students' independent learning; crucially important skills for success at university and beyond. Kognity is also very good for preparing and delivering lessons and is excellent for flipping the classroom; students arrive with the groundwork done so you can spend more time supporting the students in their development.

How has this affected the students?
It's very good for accountability. They can no longer say that their dog ate their homework, because we can see if they've been doing work or not. They have to be honest and that has increased their level of motivation and engagement. It has improved their timekeeping and time spent studying.

What would you say about Kognity for others who are considering it?
I can't understand why you wouldn't use Kognity. As a teacher, I need to know what students don't understand, because that shows me where I need to focus my energy. You can of course do this manually, but it would take a lot of time, whereas Kognity automates this and presents the information beautifully. If I see that results are good, that's great so I go on to something new and find another weakness then help them address. It also provides excellent, irrefutable, evidence to share with parents during consultation evenings.
Even though I've only used it for a year, I would be very disappointed if Kognity was removed. I use it a lot and the students would suffer from its absence. My inbox would be overflowing with students and parents asking 'what's happened to Kognity and when is it coming back?'