Engage

Online Conference
The event that will spark transformation in science education - November 9, 2023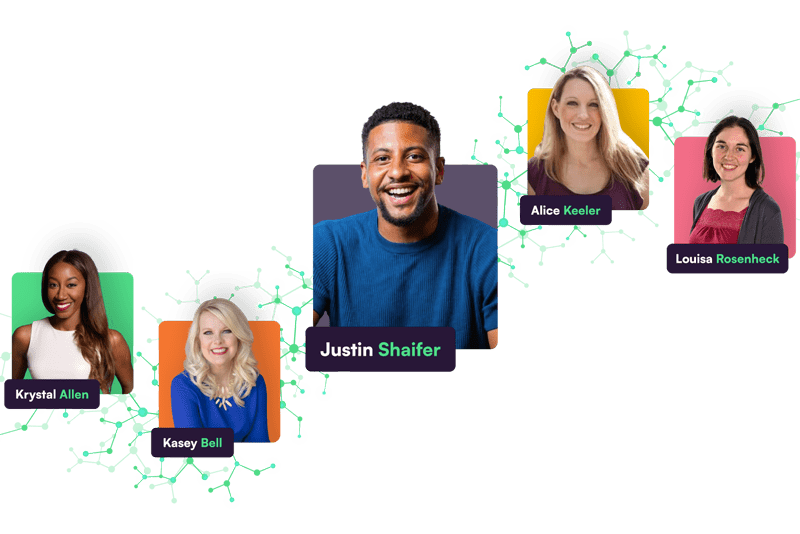 Engage is Kognity's online event that will unite school and district educators from across the country for a day filled with learning, networking, and collaboration. Get ready for insightful sessions led by renowned industry experts, interactive discussions with speakers and peers, and immediately actionable resources to bring to your instruction.
What can you expect from the conference?
Engage will empower educators with new tools for student success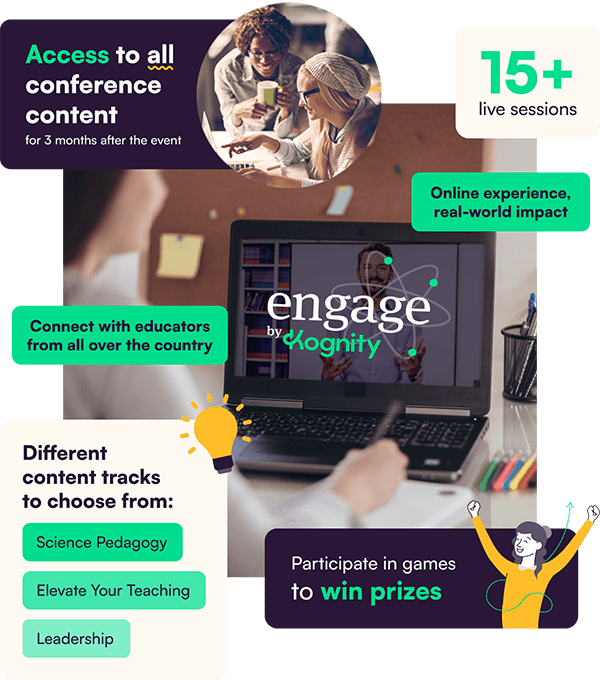 Agenda

Preview - More coming soon
Time coming soon
Matt Miller
The art & science of memorable teaching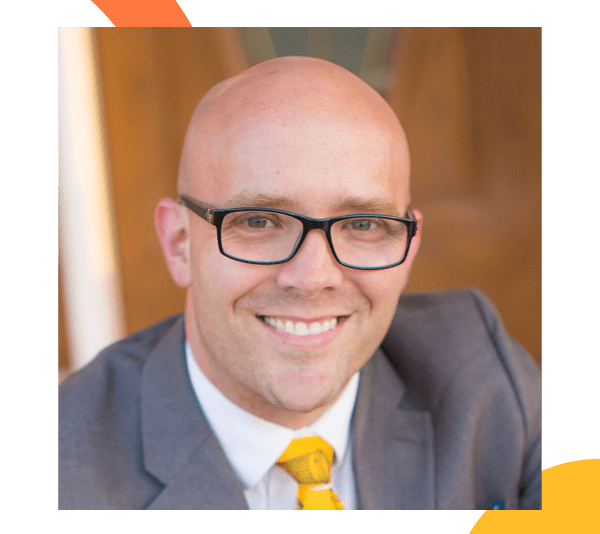 The world is changing quickly. The work world demands more and more. How can we prepare students for it? And can we do it in a way that honors our unique, true selves as teachers? Using classroom stories, vision and surprises at every turn, Matt Miller shows how teaching is a craft — part art and part science. With a little perspective and confidence, we can take great strides toward the classroom of our dreams. You'll leave this speech entertained, equipped and inspired to create memorable learning that changes students' lives.
Time coming soon
Dr. Patrick L. Brown
Activating Student Learning Through Explore-before-Explain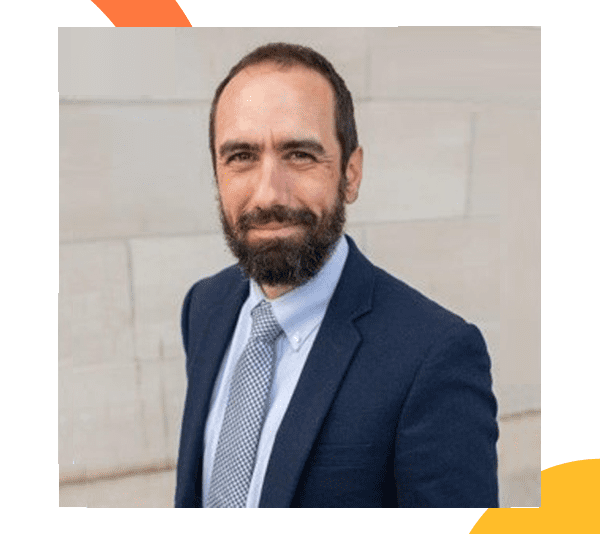 Get ready for three-dimensional teaching with ways to sequence instruction that promote long-lasting understanding for your students by using a simple yet powerful sensemaking approach: Explore-Before-Explain.
Time coming soon
Justin "Mr. Fascinate" Shaifer
Bring STEM to Class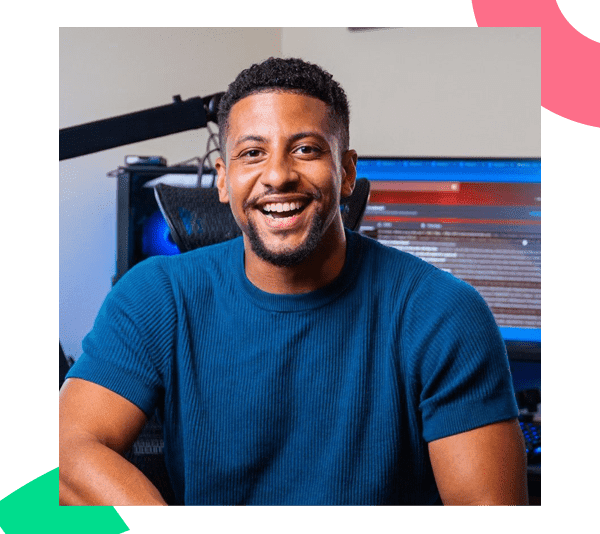 Most teachers recognize the importance of 21st-century skills for the modern workforce, but few effectively translate them into lesson plans for their students. Based on Justin's professional experience in multiple STEM disciplines and STEM youth development programs, this tech-savvy workshop walks educators through unique lesson plans to engage students in STEM.
Time coming soon
Krystal Allen
Purpose-Driven Moves: How to Infuse & Center Social Justice Education within Science Classrooms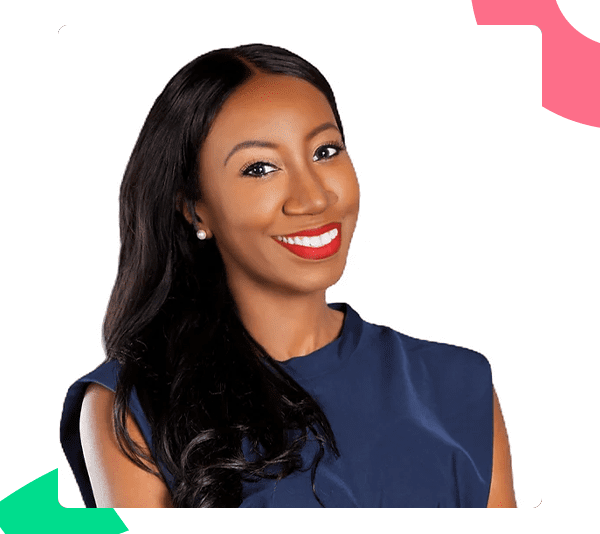 In this session, participants will learn both the art and science of how to meaningfully incorporate social justice principles, including: in culturally responsive pedagogy, instructional planning and delivery, as well as cultivating classroom culture and climate in ways that deepen the social consciousness of learners and equip them to leverage the sciences as a means for social good.
Time coming soon
Kasey Bell
The Teacher's Guide to Choice Boards: Empower & Engage Students!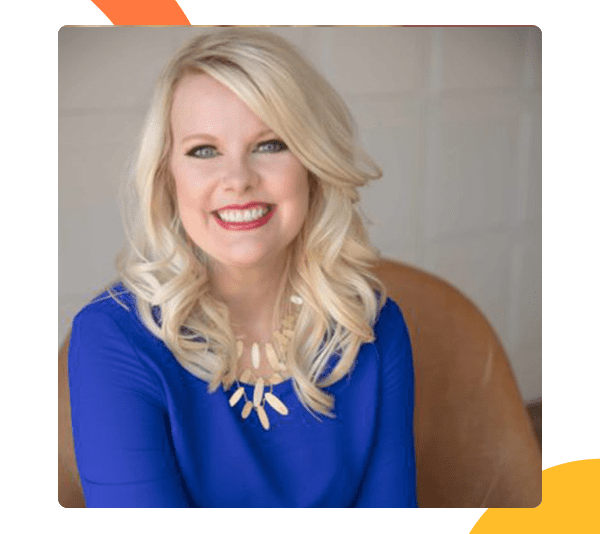 Give your students choice in their learning through interactive learning menus and choice boards. In this session, we will explore examples of learning menus and choice boards, talk about instructional design techniques, how to differentiate, tips and tricks, and participants will walk away with tons of free templates!
Time coming soon
Louisa Rosenheck
Ed Tech in the Neurodiverse Classroom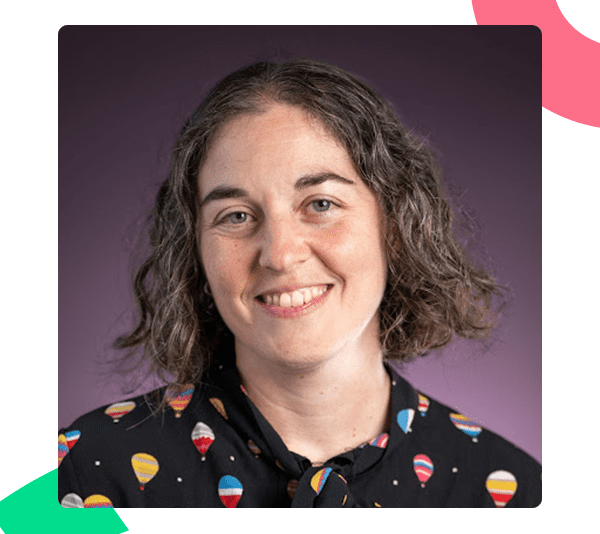 Neurodiversity at its heart is the idea that different minds work in different ways, and learn best in different environments. In the classroom, technology should be designed and implemented in ways that are flexible and adaptable enough to support a wide variety of students and the ways they want to engage in learning and demonstrate their understanding. This session will start with some basics about what neurodiversity means, and it will present some examples of ed tech tools that support diverse learners. It will share the Universal Design for Learning framework to explore classroom practices that leverage these tools as well.
Time coming soon
Alice Keeler
Student Centered Classroom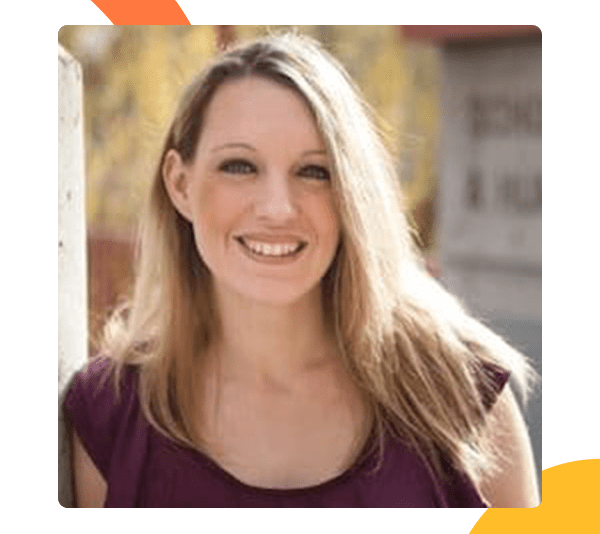 Student centered learning is an approach to education that puts the student at the center of the learning process. It focuses on the needs, interests, and abilities of individual students, rather than a one-size-fits-all approach to teaching. We will explore practical strategies for cultivating a more student centered classroom.