Your digital-first solution for teaching

high school science
By combining the best of pedagogy and technology, Kognity provides educators with an effective approach to teaching science in the high school classroom.
Don't just teach science,

apply it
Kognity's easy-to-use, digital-first platform provides 3-dimensional learning with a balance of digital and non-digital opportunities to collaborate and explore. Interactive materials centered around local and global anchoring phenomena, help students connect to the world around them. Aligned with Next Generation Science Standards, Kognity's 3-course integrated science model in 3 disciplines; Biology, Chemistry and Physics, promotes student agency with entry points for every learner.
Sign up for a preview account
Kognity's

teaching and learning

platform for NGSS and phenomena-based science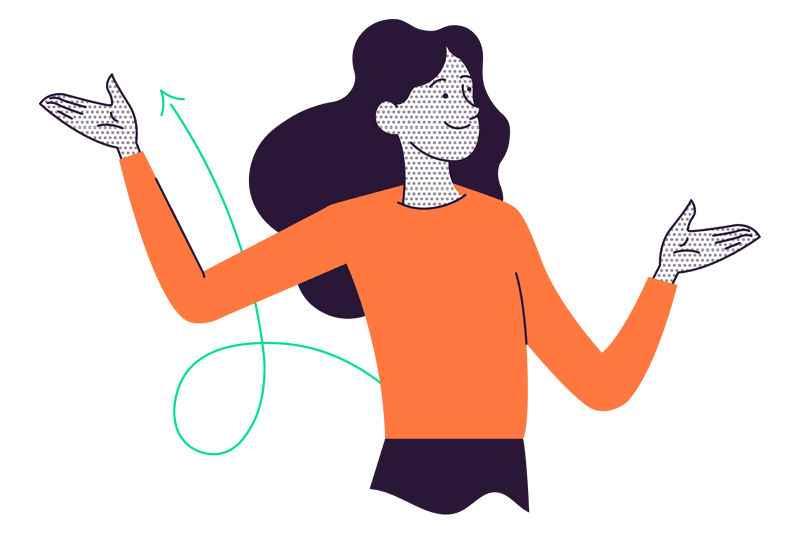 Professional development
Grow your skills as an educator through our Professional Development program, which offers a range of courses, webinars, videos and more. Learn from subject experts about getting the most out of Kognity in your classroom, adopting NGSS in the best possible way, driving student inquiry, performance outcomes and more.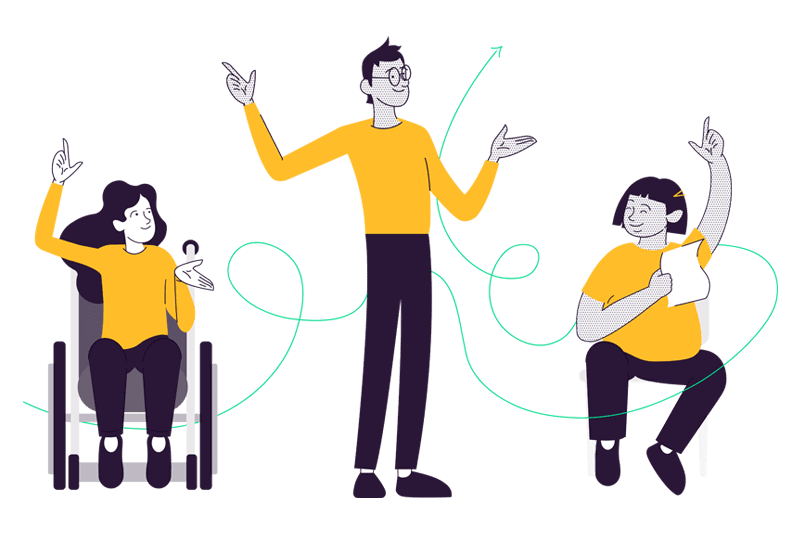 Best-in-class training and support
We're there with you every step of the way if you or your students need any guidance or support using Kognity. Extensive, personalized training ensures that every teacher gets the most out of Kognity. School leaders can monitor usage and tailor PD to ensure that students get a consistent learning experience and staff get the support they need.
Kognity is making the classroom more interactive, especially in a real world scenario.

Serenity

Smith

Serenity Smith, Biology & Chemistry Teacher, at Stanly Early College High School, NC
Frequently Asked Questions
What is Kognity?
Kognity is your curriculum-aligned teaching and learning platform with interactive content, analytics and assessment support – all in one place. Educators all over the globe use Kognity to save valuable time, improve teaching efficiency and guide students on an active and inclusive learning journey that will unlock their full potential. Kognity is a Swedish edtech company founded in 2015 by IB alumni. Since then we have grown fast and expanded our platform to align with Cambridge IGCSE™ and US High Schools NGSS. We are striving to be best at combining technology and pedagogy and our vision is to radically improve learning for all students around the globe. Today, over 1000 schools use Kognity in over 100 countries. 
How do I get started with Kognity?
You'll be up and running in no time. We'll help to create accounts for your teachers and students, and they'll soon be enjoying all the benefits of accelerated teaching and learning. It's all very intuitive. Even so, we'll be here to support you every step of the way.
Activate your free trial with your Kognity contact
Book training for students and teachers
Kognity sets-up complete, full access to the platform
Decide to continue with Kognity after your trial
Enjoy teaching with Kognity and improve learning!
Ready for the next step? A Kognity expert is waiting to assist you!
Who creates your content?
We work with experienced teachers, authors and subject experts to create all of our content. All content then goes through an extensive quality control and review process before being published.
Does Kognity have a pacing guide?
Each module has a suggested lesson flow for one of the sections in the module. This will have timings and a suggested flow. There is also an accompanying teacher guide per module, which includes overall facilitation tips.
What types of assessment questions does Kognity have?
There are multiple embedded formative assessment opportunities within Kognity. Students can complete strength questions (fill in the blank & multiple choice questions) in the practice center and embedded throughout the modules (called 'Knowledge checks'). These automarked questions support knowledge and comprehension. There are also Activity suggestions and Investigations (2 per module), which are intended to provide opportunities for the student to demonstrate skills and higher order thinking. The Investigations act as an extension or transfer task (recommended to be taken at the end of a module – after 'Evaluate'). Additionally, each module ends with a space called 'Your reflections': students can record their thoughts on what they understand, or what they want to know, and then submit these to the teacher. The teacher can then evaluate the depth and potential of their thinking.
Is there a scope and sequence?
Yes. Curriculum mapping and designing the sequence was the first part of the content production process at Kognity. Each topic was scoped and designed carefully, to follow a storyline and to align with the PEs. Please see our subject pages for Biology, Chemistry and Physics to download the full scope and sequence for each subject.
How do you support accessibility?
Kognity has an immersive reader feature which allows students to listen to text out loud, translate text into 150 different languages, and change font size, color and background color, along with similar supporting tools.
Embedded interactive language scaffolds, along with multiple disciplinary tools, support those students that may struggle with language. Multiple entry points provide additional support for different learning styles.
Can I upload my own content/video?
Teachers can edit and customize their own assessment questions to add to any assignment. Students can also highlight and add notes to the platform, as well as reflections at the end of each module.
Partners and Integrations
We're proud of our partnerships and integrations, which make your experience of using the Kognity platform even better.