Pricing & Subscription
Kognity offers different subscription types to fit different schools' needs. Prices vary according to the number of students that will have access to the platform. Teacher access is always free. We will find the best solution for you!
Kognity works with schools in over 110 countries. Get in touch with us to see how we can make it work for your school!
Frequently Asked Questions
How do I buy Kognity?
Fill in our contact form and we will get in touch with you to discuss next steps! Kognity works on a yearly subscription model.
How much does Kognity cost?
The price of Kognity varies depending on the number of students you have. A Kognity subscription is charged per student, per year. Teachers are always free.
Is there a minimum order requirement?
To purchase Kognity, you will need a minimum of 15 IB Diploma Programme students or 25 Cambridge IGCSE™ students subscribing to our 'Full Access' package. For High School Science, please contact us directly.
My school doesn't offer NGSS, IB DP or IGCSE. Can I still use Kognity in my classroom?
Kognity's interactive textbooks are aligned specifically with High School Next Generation Science Standards, Cambridge IGCSE™ and IB Diploma Programme curricula. Our quality-assured content can occasionally fit other curricula as a supplementary resource. You are welcome to try Kognity out even if you are not offering the IB Diploma Programme, Cambridge IGCSE™ or NGSS to see if it is a good fit for your subject.
Are all subjects included in the subscription?
With Kognity, you have two options for your subscription: 'Full Access', which gives you access to all subjects within either the IB Diploma Programme, Cambridge IGCSE™ or NGSS, or 'Group/ Department Access', which allows you to subscribe for one Group of subjects (IB DP) or Department (IGCSE) at your school.
How many subjects are available on the Kognity platform?
Kognity currently offers 25 IB Diploma Programme subjects.
How do I get started with Kognity?
You'll be up and running in no time. We'll help to create accounts for your teachers and students, and they'll soon be enjoying all the benefits of accelerated teaching and learning. It's all very intuitive. Even so, we'll be here to support you every step of the way.
Activate your free trial with your Kognity contact
Book training for students and teachers
Kognity sets-up complete, full access to the platform (including seamless integration with Google Classroom and ManageBac if needed)
Decide to continue with Kognity after your trial
Enjoy teaching with Kognity and improve learning!
Ready for the next step? A Kognity expert is waiting to assist you!
I'm a parent or a student, can I purchase Kognity?
Kognity is not available for individual use, as the platform is made for both students and teachers to use together. Therefore, Kognity can only be purchased through the school. However, it is common for parents' associations to purchase Kognity on behalf of the school. If you are a parent and you'd like to refer Kognity to your child's school, please ask them to contact us directly.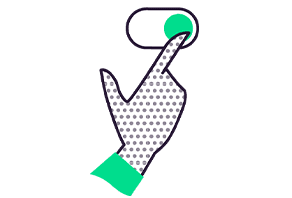 Engage your students with interactive material such as videos and 3D models.   Our textbook content is continually updated to meet the latest subject requirements and is 100% curriculum-aligned.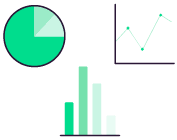 Get an overview of students' progress in their assignments and reading.  Access rapid insights into how students are performing and identify who could benefit from more of your time.

Access over 10,000 expertly-curated questions and easily create differentiated assignments. Add customised questions, schedule and send with just a few clicks.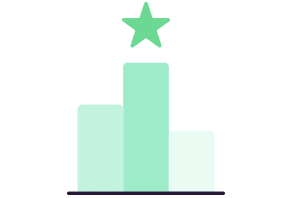 Promote independent learning by providing students with a wealth of opportunities for self-study. Auto-corrected questions give immediate feedback and a measurable sense of progress.