We're here to power

your progress
Education is the single factor with the highest impact on the prosperity and well-being of humankind. Technology has the potential to bring about better learning for all, but so far it hasn't delivered on its promise. We're on a mission to change this!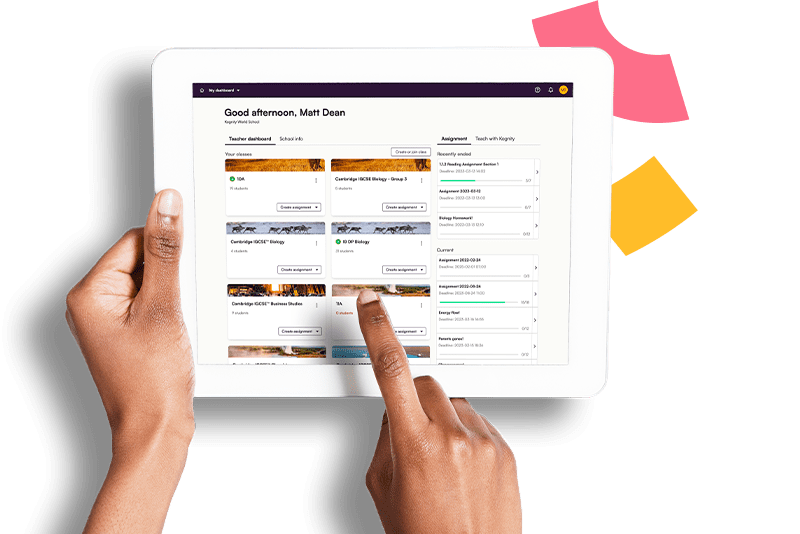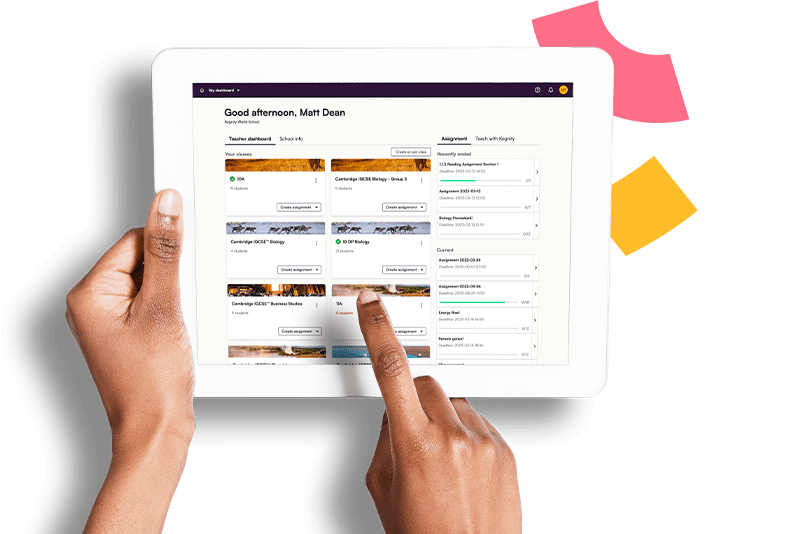 Simplify teaching and elevate learning
For us, "elevate learning" means giving teachers materials that empower them to guide students on an active and inclusive learning journey, bringing concepts to life and fostering a love of learning that students will take with them into the real world.
It also means streamlining teacher workloads, to liberate teachers to do the things that technology can't replicate, such as building relationships in the classroom and giving learners the inspiration and guidance they deserve. 
This, we believe, is what makes progress through education possible.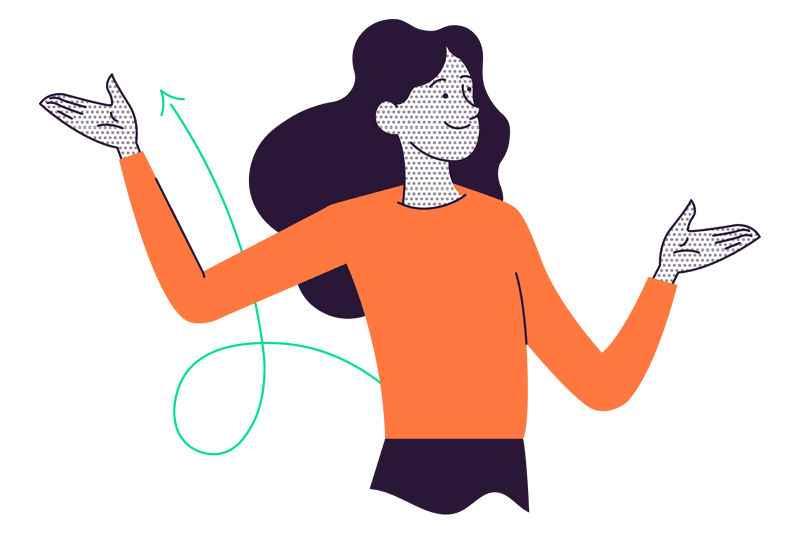 Streamline workloads
Teachers love Kognity! Why? It's easy and intuitive to use, for both teachers and students. The interactive content engages students and improves learning. Having content, analytics and assessment support all in one place helps to streamline processes, increasing teacher confidence and efficiency. This improves not only student outcomes, but also work-life balance for teaching staff. Being part of a global teacher community and getting access to high-quality, free PD allows teachers to take their careers to the next level.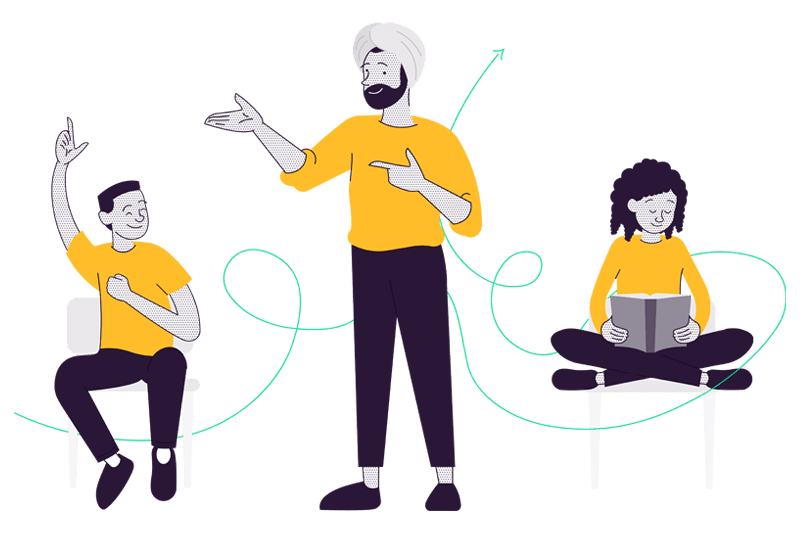 Drive student

admissions

and

recruit

teaching talent
With Kognity you can more easily drive academic achievement and exam results by tracking student performance and teacher usage of the platform. You will also provide teachers and students with high-quality and engaging materials that improve students' exam readiness.
Our digital-first approach delivers an optimized learning experience for students and contributes to a more manageable workload for teachers, boosting staff morale and helping to retain talent. Adopting a modern platform like Kognity also helps to maintain a positive reputation, positioning the school as a high-achieving and forward-thinking environment in which students can thrive.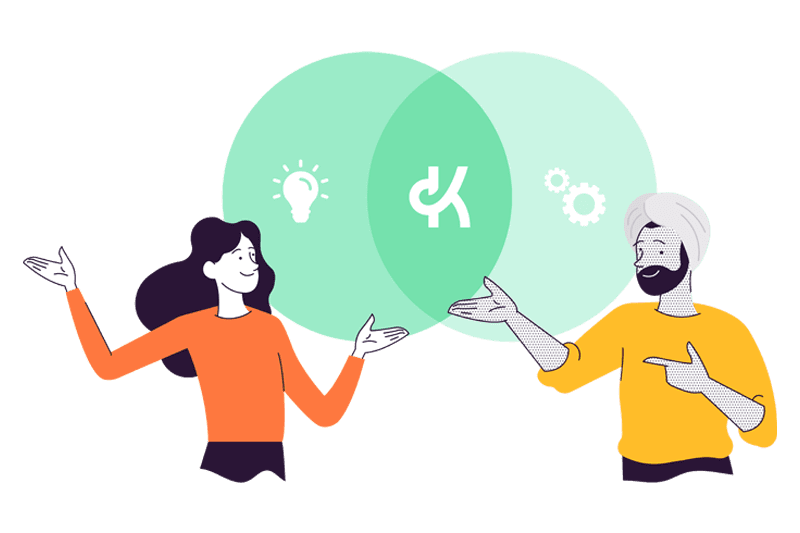 A

high-quality

learning experience
Kognity helps Coordinators to ensure that their school offers a high-quality learning experience, in line with curriculum values. We support this by providing fully curriculum-aligned resources and actionable analytics on student progress, as well as by encouraging students to develop as independent learners. 
Teachers get all the tools they need to cover the curriculum in an efficient way including access to free PD resources created by subject experts for Kognity. Thorough platform training for teachers and students ensures a smooth rollout throughout different departments.
Our resources are frequently updated in line with syllabus changes, and you can get started online in just a few clicks.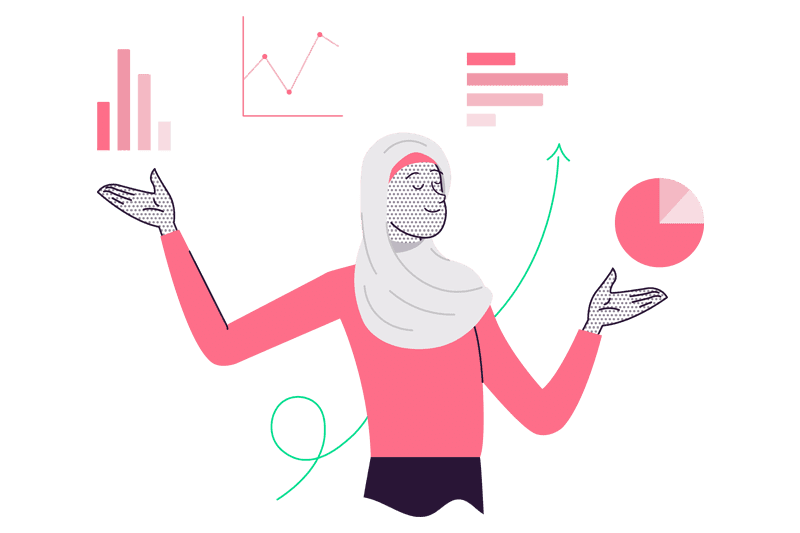 Ensure an

optimal

learning environment
Kognity provides curriculum delivered in an innovative learning platform created to meet – and align – with NGSS and IB DP. It's a complete solution with resources, teacher support and professional development making it easy to implement the curriculum across the whole district.
Content combined with real-time results provides students with the necessary concept application tools promoting student agency. Programme organisation brings order and structure for teachers.
With Kognity you provide teachers with a framework, not a prescribed curriculum, so they can implement NGSS and IB DP more successfully, in their own way.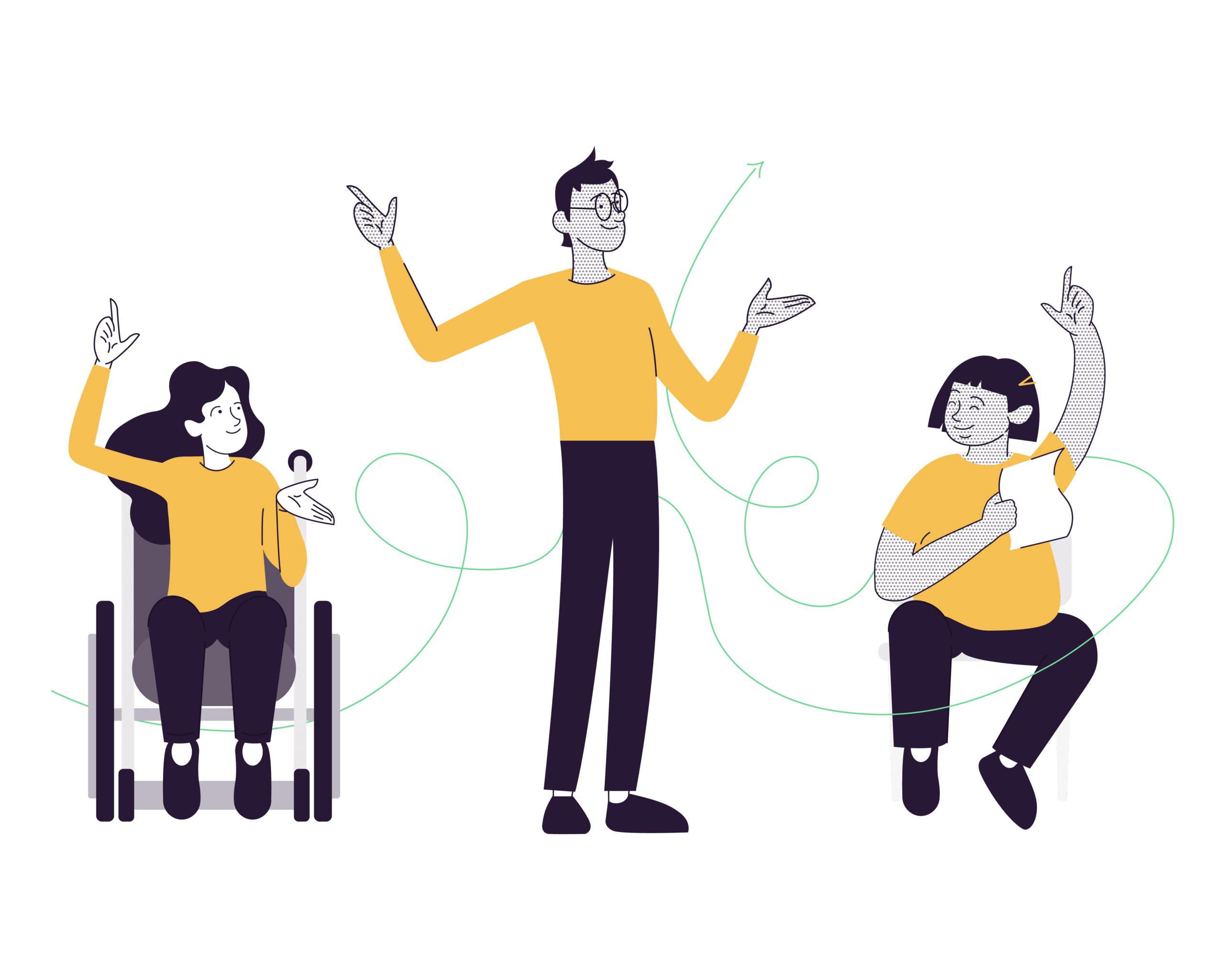 Best-in-class training and support
Extensive, personalized training is available to help every teacher get the most out of Kognity. School leaders can monitor usage and tailor PD to ensure that students get a consistent learning experience and staff get the support they need.
No question is left unanswered by our friendly and skilled support team.

The best of pedagogy and technology
No more heavy textbooks. Kognity's digital-first platform builds on best practices in modern learning design, powering an engaging and effective teaching and learning experience.

Always up to date
No need to worry about textbooks becoming outdated, as we're constantly refreshing all of our interactive digital textbooks and content.

Carefully-crafted content
Our all-in-one, curriculum-aligned teaching and learning platform brings together a range of interactive resources developed by curriculum experts.
Kognity allows me to spend my planning time searching for more activity-based or discussion-based activities. I don't have to worry about delivering content or grading homework. It allows me the flexibility to do the things that are honestly more fun to do as a teacher.

Stephen Lo

Bianco

Economics Teacher at American School of Doha, Qatar
Partners and Integrations
We're proud of our partnerships and integrations, which make your experience of using the Kognity platform even better.