NGSS The Living Earth: Integrating

Biology

and Earth Science
Kognity for the Next Generation Science Standards provides a complete digital solution for teaching high school science. Inspire your students to think like scientists.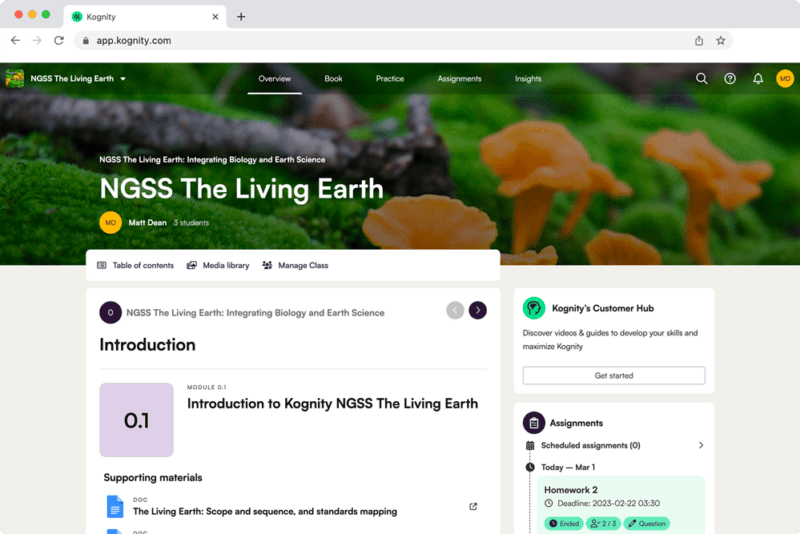 Kognity is making the classroom more interactive, especially in a real world scenario.

Serenity

Smith

Biology & Chemistry Teacher, Stanly Early College High School, NC
Scope and Sequence & Standards Mapping
Download documentation outlining how Kognity lessons map to the Next Generation Science Standards (NGSS).
Alignment with state-specific standards
Kognity's resources are also designed to align with state-specific standards and Performance Expectations. Get in touch for more information.
Download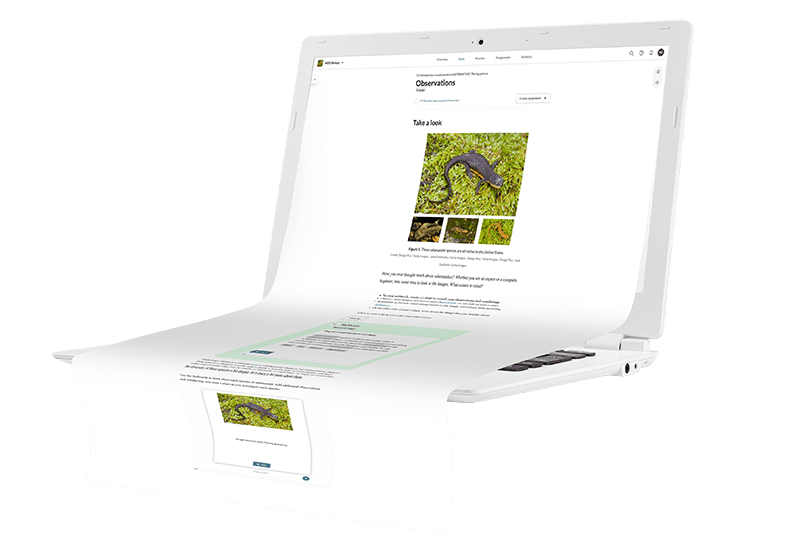 Get

instant access

to NGSS Biology: The Living Earth
Take a digital guided tour and explore Kognity's NGSS-aligned Biology resource with 30 days of free access to Kognity for High School Science.