High School Science: from the classroom to the

real world
Kognity provides educators with a more successful approach to teaching science in the high school classroom, combining the best of pedagogy and technology.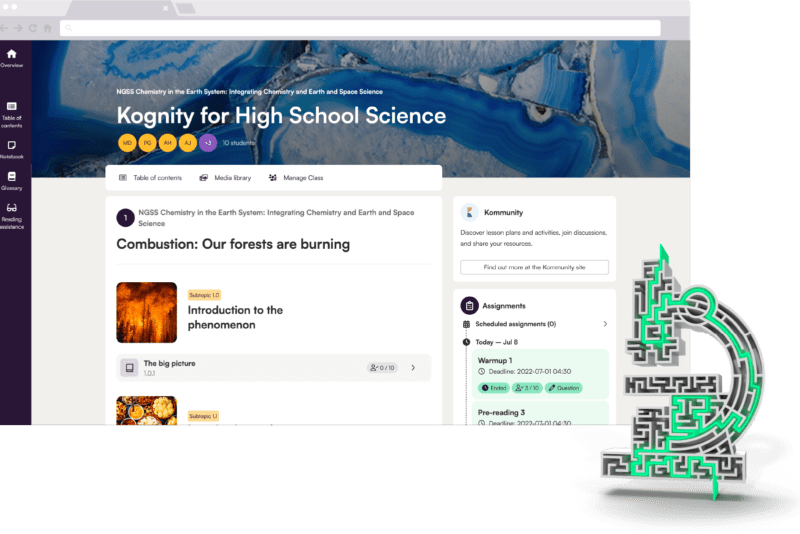 See Kognity in action
Kognity is an easy-to-use, digital-first platform that makes learning and teaching high school science more flexible, interactive and equitable.
Kognity empowers teachers to: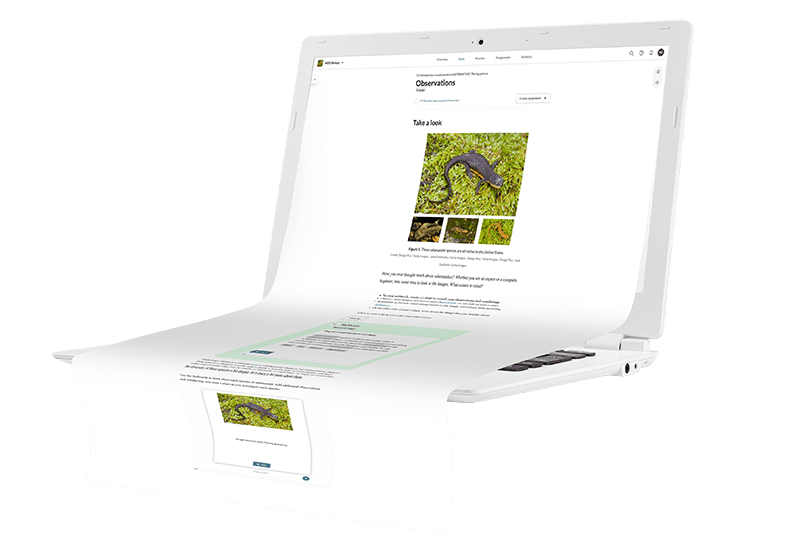 ESSER III funds
Kognity's teaching and learning platform aligns with acceptable uses of ESSER funds and can be purchased through many of the funding channels currently available to schools.