Kognity Customer Story
Ark Elvin Academy
   Location: London, UK
  Curriculum: GCSE
  Subjects: Sciences
  Location: London, UK
  Curriculum: GCSE
  Subjects: Sciences
Nestled in Wembley in Greater London, Ark Elvin Academy is a non-selective state school which prides itself on its diverse student body of almost 1000 students, speaking over 50 languages.
We hear from Sophie Flanagan, Head of Science, whose department was one of the first in the UK to adopt the Kognity GCSE intelligent textbooks when they were published in 2018.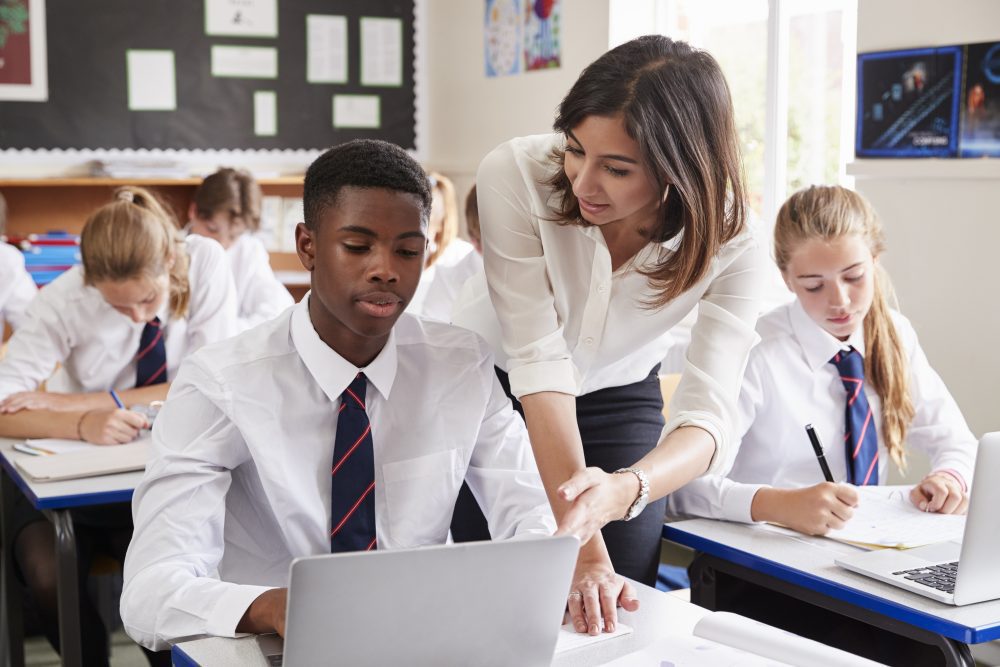 Ark Elvin's challenges before Kognity:
Homework becoming a burden on teachers time
Paper assignments often getting lost
Teachers struggling to find scientifically accurate resources
Lack of challenging material for top students
Insufficient exam past papers to truly prepare students
A need to close gaps in knowledge and improve results.
Setting and tracking homework
With Kognity, pupils are held accountable when a homework deadline is missed. Their teachers can keep track of when they access and complete assignments. Sophie appreciates the simplicity of Kognity.
"With Kognity, I set homework on my way home when I'm walking in and out of the tube. Kognity is really easy to use from my phone. It just saves so much time because it means I'm not sitting down at my computer setting or printing homework. It literally takes three minutes to set an assignment which is really meaningful."
Challenging students with rigour, detail and depth
Ark Elvin found that many online resources, textbooks and revision guides "aren't focused at the top end," but that Kognity provides the detail and depth that their higher-ability pupils need. The department no longer has to assign top-performing students A-level resources when GCSE materials fail to challenge them. Sophie values the "rigour and depth of knowledge" that Kognity provides.
"No other platform has that. Nor do most platforms have scientifically accurate information. I think it's incredibly important to provide our students with information that is as accurate as possible."
The Kognity platform breaks learning down into sections and "provides a structure" that mirrors how expert teachers deliver lessons. Teachers can also set relevant readings ahead of time, which means they can prioritise face-to-face time in the classroom. Kognity not only takes care of the details, Sophie noted, it also embraces the bigger picture.
"At the start of each lesson we share with pupils a 'big picture' whereby pupils learn how today's lesson fits within the wider world of Science and not simply a lesson in its own entity. I like how the introduction of each section in Kognity does that really well. If you set a reading assignment on the subject, it sits in parallel to what they're doing in their lessons."
Ark Elvin had been struggling to find decent exam-prep material, especially when it came to the exam questions. Kognity has become the school's first "go-to" because, as Sophie noted, the GCSE practice exam questions are "so easy to access and they truly make the students think." Kognity provides the mark scheme "straight away," which Sophie noted is "extremely powerful." Most importantly, they have been appreciating the results.
"For a few target pupils within my set, there's been a real improvement. Thanks to Kognity one of my pupils achieved a solid grade 8 in chemistry. We've seen a real increase in the number of raw marks that our pupils are achieving compared to our last assessment point…Gaps have been closed."
Do you want to try Kognity at your school?