Wednesday Demos
3:00 PM CET - 10:00 AM EDT - 10:00 PM SGT
Join one of our weekly demo sessions to find out more about Kognity!
Our teaching and learning platform is fully curriculum aligned for the IB Diploma Programme, IGCSE and NGSS. It saves time for teachers, improves student engagement, supports independent learning and enhances differentiated teaching.
Your host will take you through the student and teacher platforms and answer any of your questions.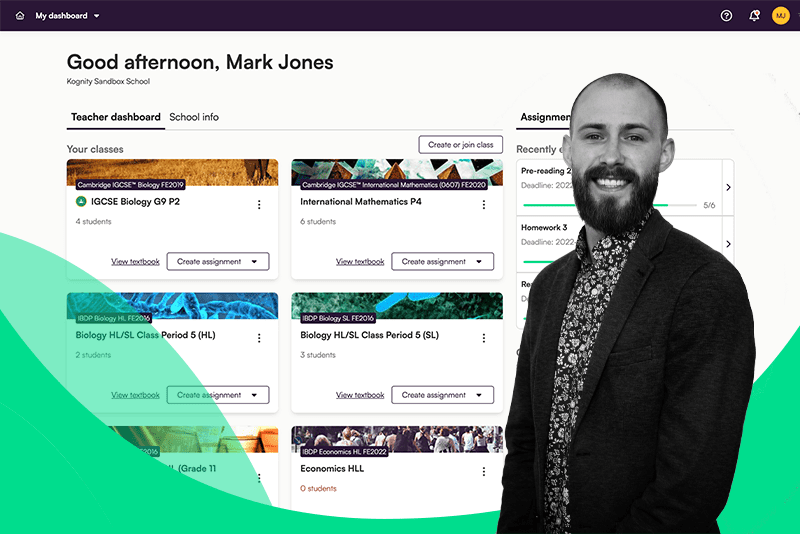 Sign up for the Kognity Newsletter
Receive a monthly newsletter to keep up to date with our latest news, webinars, new platform features, and more. You can opt-out at any time.
"*" indicates required fields