Back to School: this time round, make it easier for yourself
As a new school year begins, educators all over the world are asking themselves some familiar questions. How can I be more effective this year? Is there anything I should be doing differently? And most importantly: how can I make things easier for myself this time round?
Whether you're a classroom teacher or a school leader, a seasoned pro or just starting out… Kognity's free PD resources will give you the perfect kick-start to the term.
Click play on the videos below. Or if you're short on time, just download the session summary documents.
5 Power Strategies for more

effective teaching
Classroom time is valuable. This year, make the most of every moment using 5 Power Strategies for more effective teaching, as introduced by Steve Vorster in his webinar for Kognity.
5 power strategies for more effective teaching
Download and keep Steve Vorster's  teaching techniques to make the biggest impact on student learning.
Download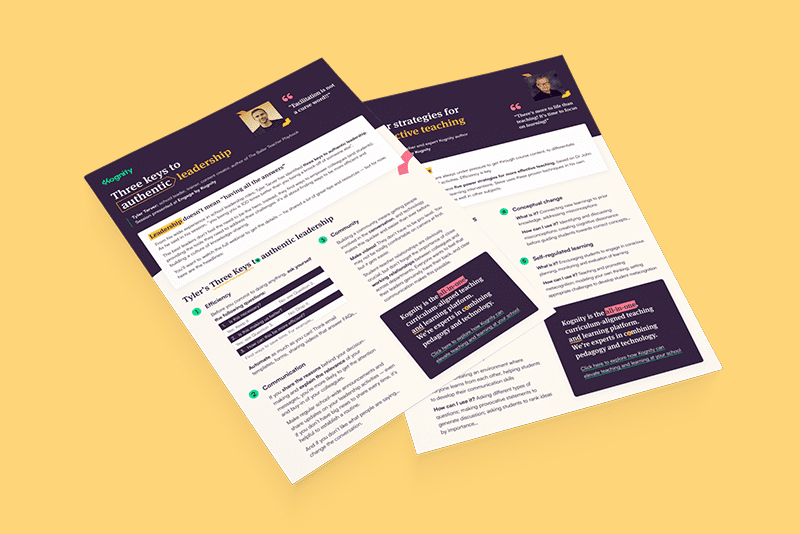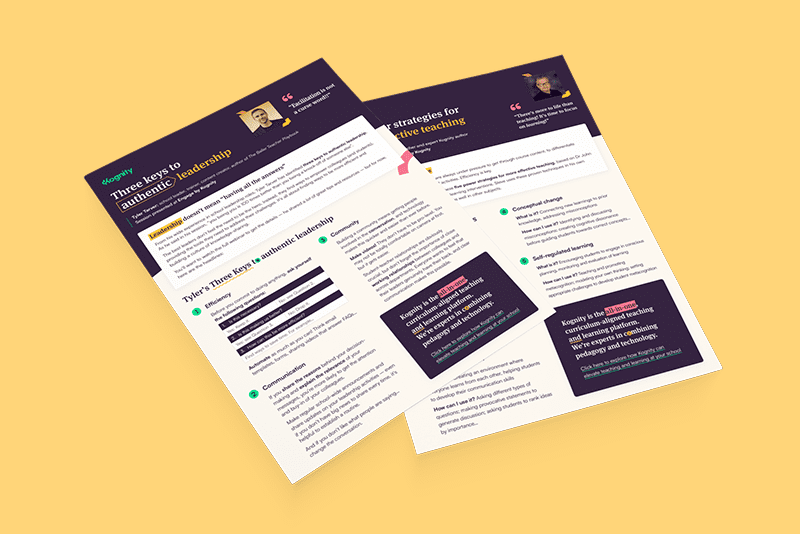 3 keys to

authentic leadership
Tyler Tarver is an experienced school leader, certified Google trainer, prolific content creator and author of The Baller Teacher Playbook. In his webinar for Kognity, he identified three things that he believes leaders should all be doing.
3 keys to authentic leadership
Download and keep Tyler Tarver's three keys to authentic leadership
Download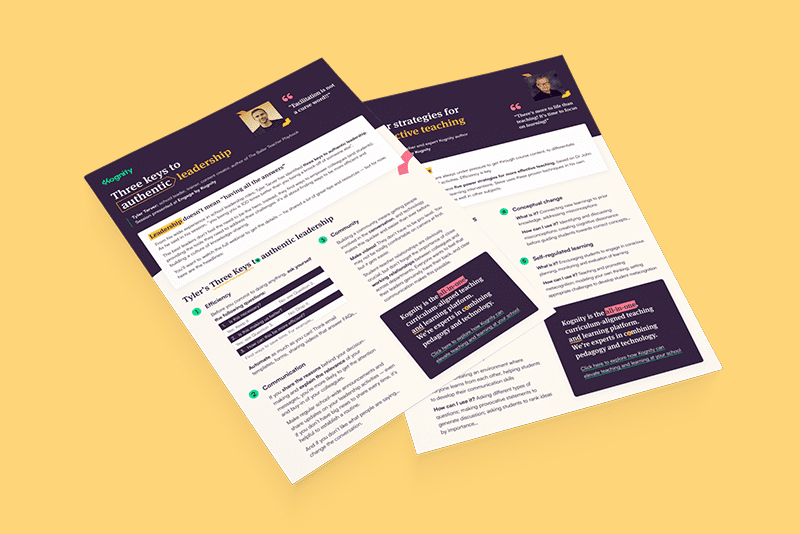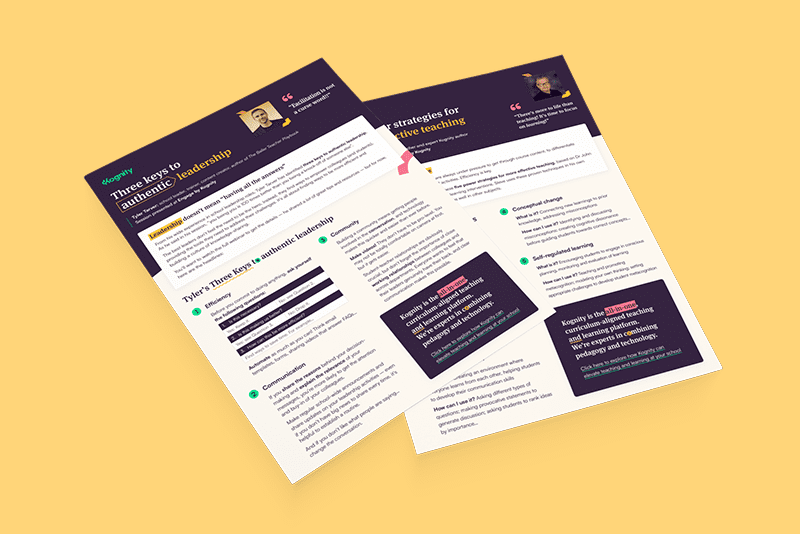 In the words of Kognity

teachers
Kognity combines the best of pedagogy and technology, freeing teachers up to do things that technology can't replicate.
John Patton
IB Diploma Programme Coordinator, Universities and Careers Guidance Counsellor and Biology teacher at St Gilgen International School, Salzburg
John uses Kognity's assignments and analytics to identify and address his DP students' individual needs, in line with proven learning theory.
Adith Christian Putra Gaghansa
Cambridge IGCSE™ Mathematics teacher at Springfield School, Jakarta
Adith relies on Kognity's practice questions, automated feedback and analytics to support his IGCSE students' independent study and inform his teaching.
Discover Kognity's free

resources

for teachers
Kognity provides a wealth of top-quality PD materials, including webinars, articles and downloadable guides – free and on demand.