Monica Burns • 05/07/2022 • 2 min read
12 formative assessment tips and tools
How do you make sure that every student is heard? In her webinar packed with resources, Monica Burns shared 12 of her formative assessment strategies that elevate student voice and aid classroom discussions.
Watch the webinar in full here. But if you can't wait for the good stuff, download our handy guide with all the tips and tools by completing the form.
"You can use all of these tools within routines you already have."
The strategies include:
How to use digital tools for formative assessment
How to let your students respond in different formats
How to give feedback in new ways
These strategies were originally presented in a webinar by Monica Burns.

Monica is a leading blogger, podcaster, writer and consultant in the field of EdTech. She helps educators use technology to empower students as creators, design meaningful formative assessment and reach every learner.
Check out her blog: Classtechtips
Download the guide here!
"*" indicates required fields
Click here to download. We will also send a copy to your email.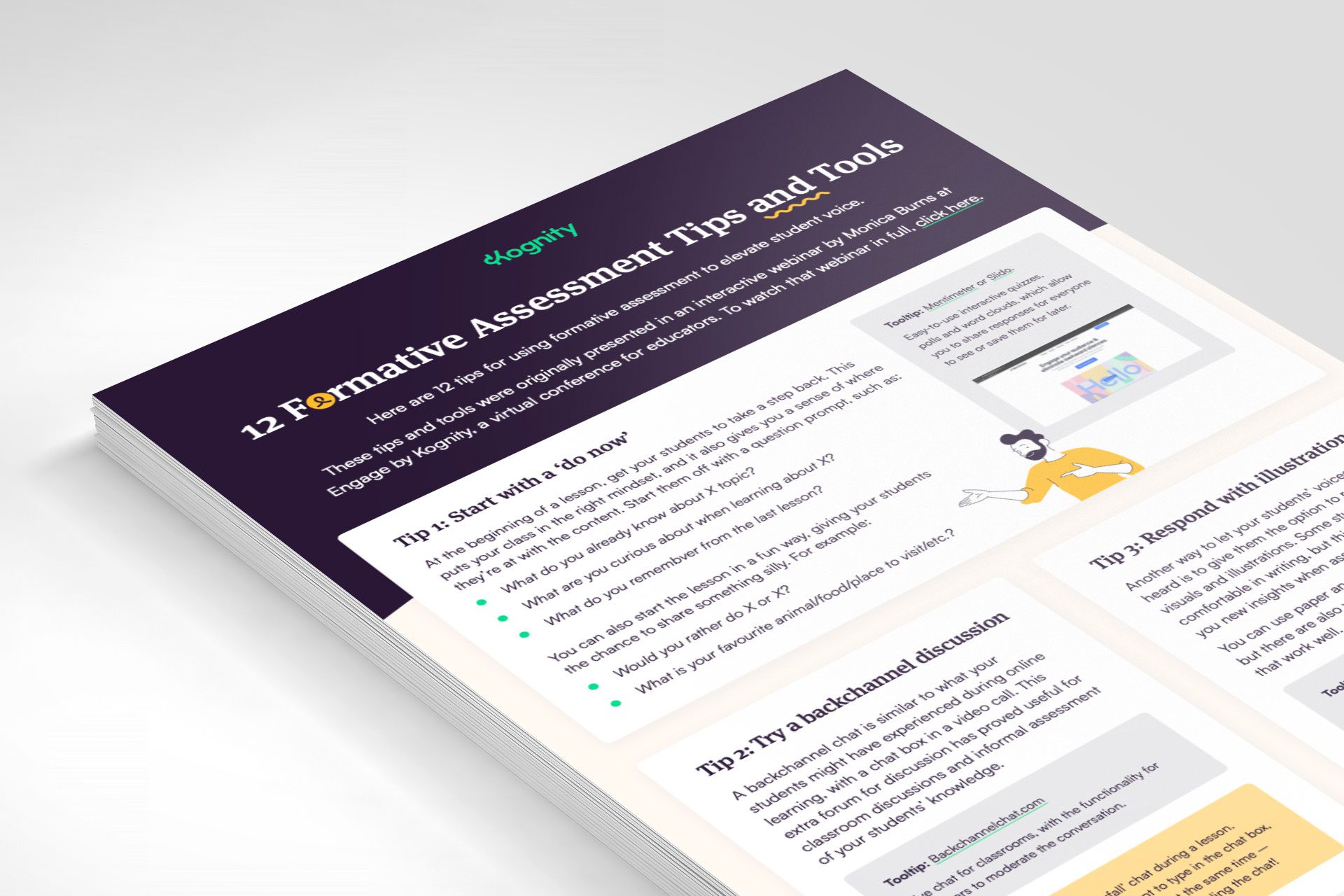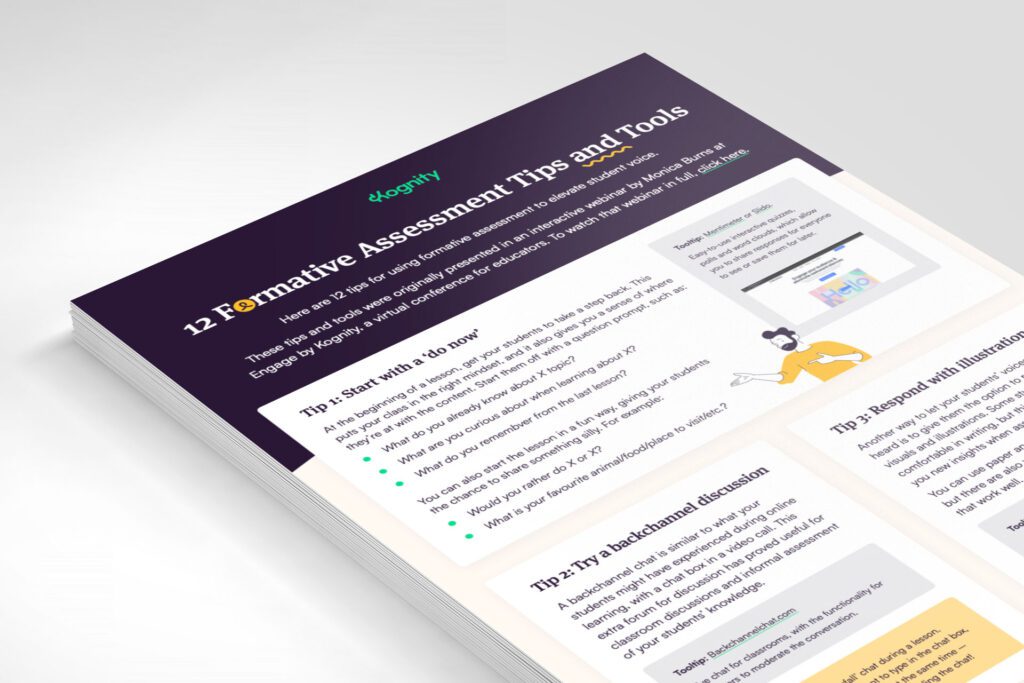 ---