Download our guide on how to  facilitate the extended essay!
The Extended Essay is one of the core components of the IB Diploma, along with the CAS and Theory of Knowledge. It provides candidates with the opportunity to carry out a major piece of inquiry and produce a formal piece of writing that is focused on a topic of their choice.
This guide written by our expert author, John Cannings, will take you through exactly what your role as supervisor entails as your students work on their Extended Essay. He maps out what is expected of you as a facilitator, what you can expect from your students, and draws on an example process to put it all into context.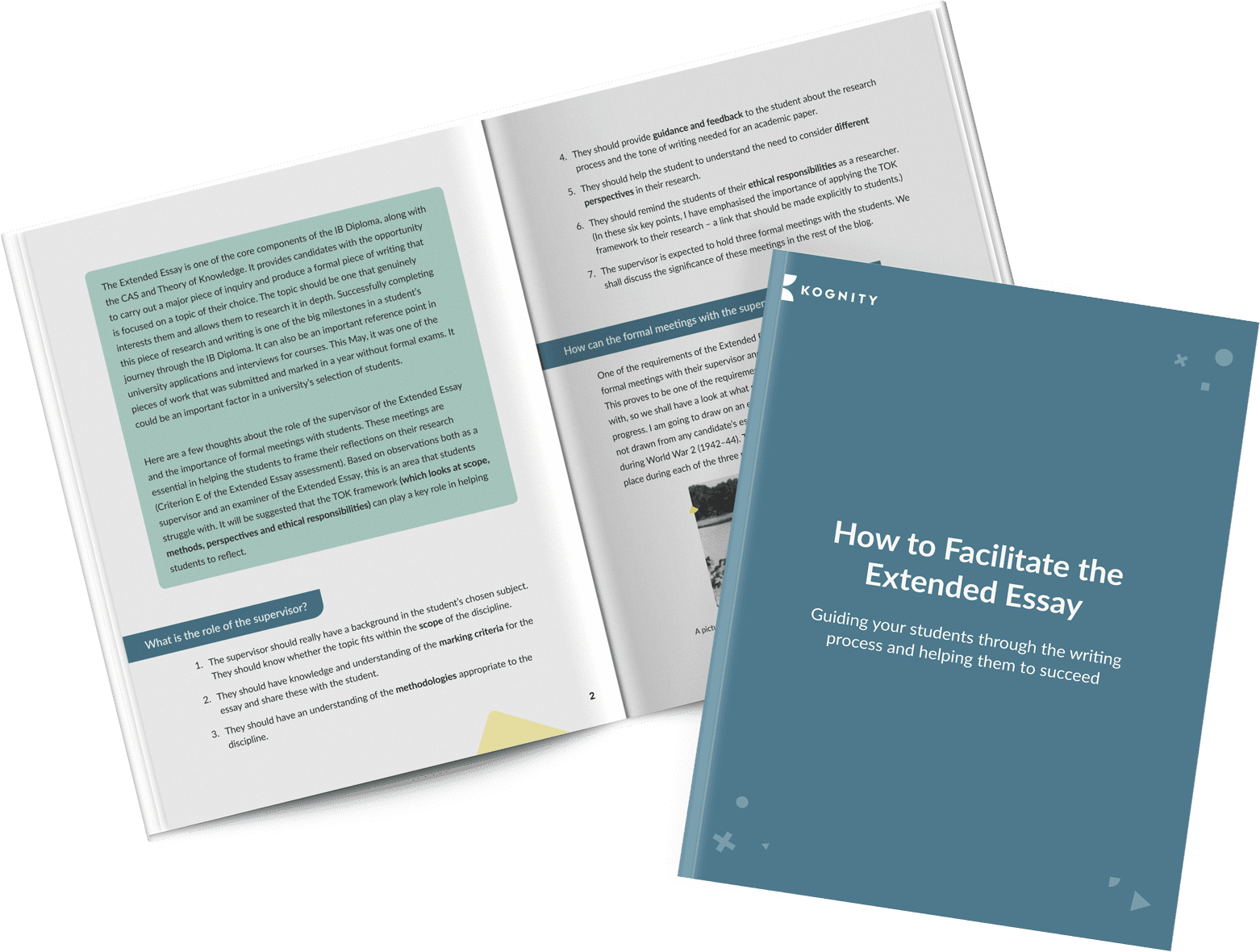 Other topics included:
Formal meetings 1, 2 & 3 – how should they be planned out?
Reflections – example answers
Tips for supervisor comments