Kognity for Nord Anglia Schools
20% discount exclusively to Nord Anglia Schools 


During the first year when subscribing to IBDP and/or IGCSE Full Access. 

6 week full access free trial period


An additional 2 weeks from our standard 4-week offer.

Complementary training by our dedicated training team


Access to Kognity's training team, L&D resources and continuous support. 

12.5% discount at the point of renewal


When subscribing to our Full Access IBDP and/or IGCSE package.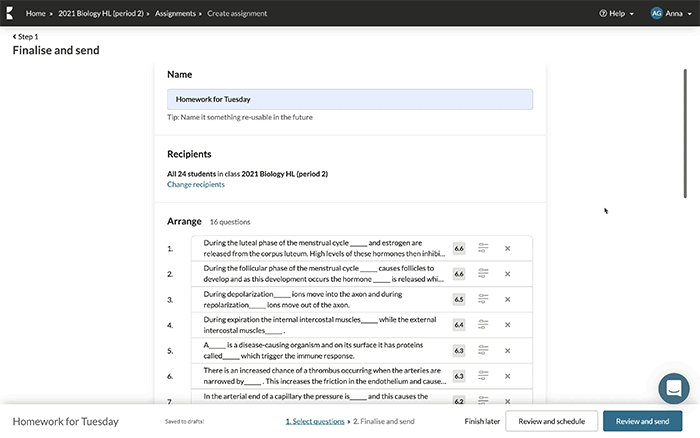 Try Kognity to improve

student engagement

and teacher efficiency.
Kognity is a learning platform saving time for teachers and improving student engagement.  Our resources are curriculum-aligned to the IBDP & IGCSE and combines the highest quality interactive content with a data-driven formative assessment approach.
We support over 150,000 students and 20,000 teachers in 115 countries, including 24 Nord Anglia schools!
"At Nord Anglia International School Dubai, we first trialled Kognity during the distance learning phase of the last academic year for our IBDP cohort. The ongoing support and data usage by the Kognity team allows us to monitor performance and adapt our teaching and learning to meet the needs of our students."

Yasir

Abrar

Head of Science, Nord Anglia International School Dubai