Cambridge IGCSE™ English as a Second Language (FE 2024)
Kognity for Cambridge IGCSE English as a Second Language provides full coverage of the latest syllabus (0510/0511/0991/0993). Interactive content, analytics and assessment support – all in one place.
We are working with Cambridge Assessment International Education towards endorsement of this title.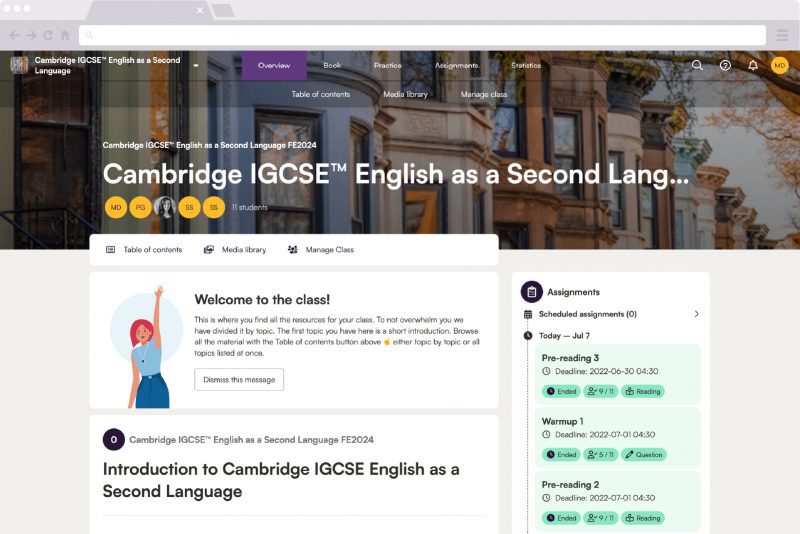 What teachers are saying about Kognity…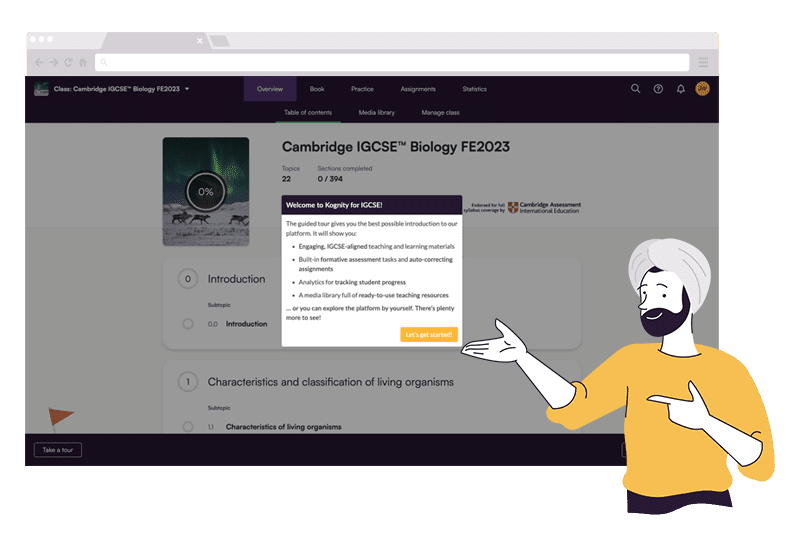 Engage

your students like never before
The best learning experiences spark students' passion.
Kognity for Cambridge IGCSE English as a Second Language supports elevated, digital-first teaching and learning that meets the needs of modern students. The intuitive platform equips teachers to deliver the course more efficiently, helping students to realise their potential and prepare effectively for their exams.
I love Kognity; it's intuitive to use and provides an excellent approach to learning.

Patrick

Nieuwenhuyzen

Head of English at Cita Hati School, Indonesia

Kognity has been a real game-changer for me, as it gives us food for thought and topics to discuss in class, as well as tasks for individual work and for assessment.

Annmarie Rozgoni

Risberg

English Language and Literature teacher at the International School of the Stockholm Region, Sweden
Discover Kognity's free

resources

for teachers
Kognity provides a wealth of top-quality PD materials for teachers, including webinars, articles and downloadable guides – free and on demand.
Ready to get started?
Let's explore how Kognity can meet your school's specific needs for Cambridge IGCSE™ teaching and learning
Get started with Kognity