Cambridge IGCSE™ Mathematics (FE 2020, FE 2025)
Kognity for Cambridge IGCSE Mathematics is endorsed by Cambridge Assessment International Education for full syllabus coverage (0580/0980).
Kognity is working with Cambridge Assessment International Education (CAIE) towards endorsement of a new title for the updated syllabus for first examination in 2025.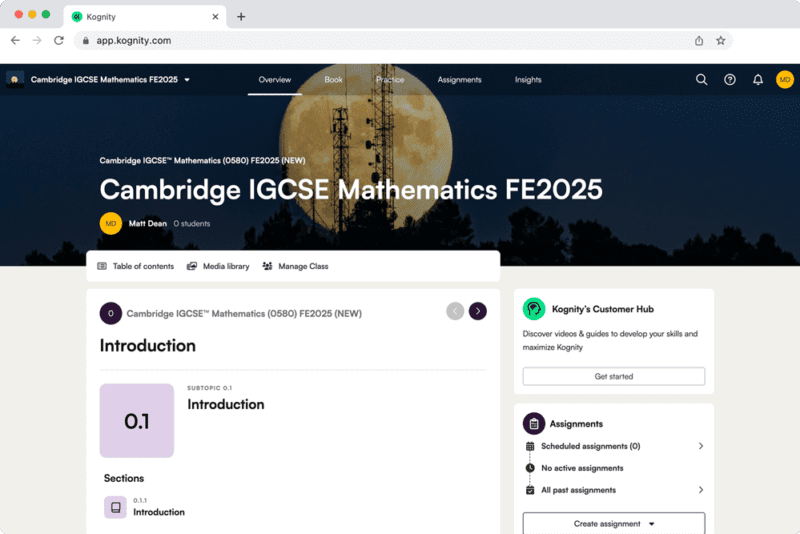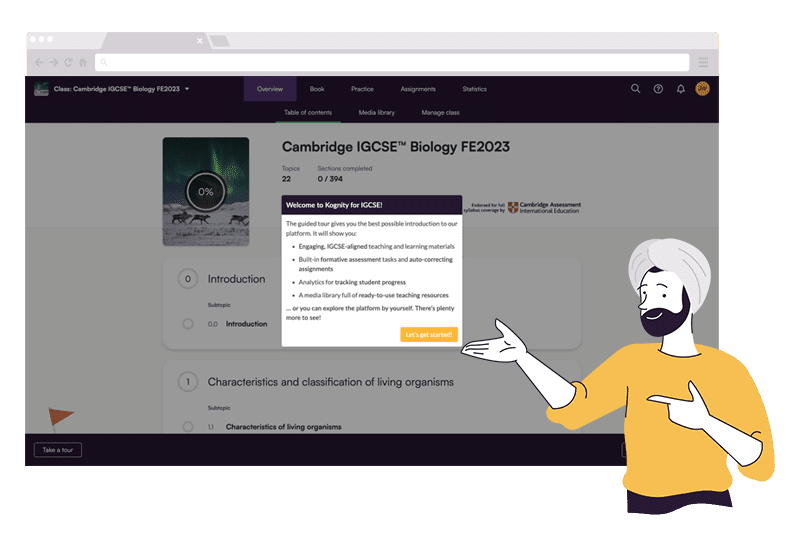 Engage

your students like never before
The best learning experiences spark students' passion.
Kognity for Cambridge IGCSE Mathematics supports elevated, digital-first teaching and learning that meets the needs of modern students. The intuitive platform equips teachers to deliver the course more efficiently, helping students to realise their potential and prepare effectively for their exams.
From the teacher's perspective, Kognity saves me time. I assign questions, and from the statistics I can identify which students are struggling with a particular concept instead of reviewing everything with the whole class.

Adith Christian

Putra Gaghansa

Mathematics teacher at Spring School Jakarta, Indonesia

Kognity is embedded in the teaching practice of all staff and the strength tests have become a critical tool to measure progress. It also gives critical support to students having time off through illness or quarantine.

Jamie

Perfect

Director at the International School of Bremen, Germany
Discover Kognity's free

resources

for teachers
Kognity provides a wealth of top-quality PD materials for teachers, including webinars, articles and downloadable guides – free and on demand.