See Kognity in Action
Time-Saving Digital Science Resources at Your Fingertips
Kognity for High School Science is much more than an online textbook. It is an extensive platform designed to put both teachers and students in control with flexible, engaging, accessible content for the high school science classroom.
Discover the platform's key features and how they will support you as you engage your students and teach them to take science into the real world.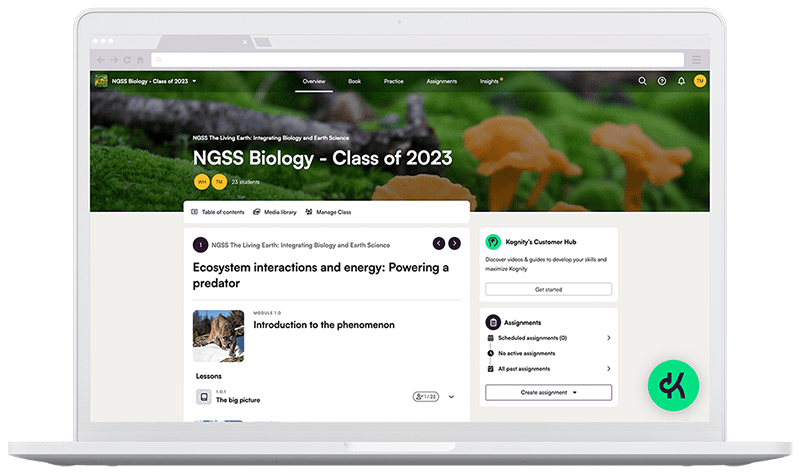 Anchored Learning for Student Connections
You and your students can delve deeper through investigative phenomena with Kognity's anchoring phenomenon at the beginning of each unit.
This provides a cohesive storyline that ties content together while helping students make connections between the different topics and concepts throughout the units.
Keep on Top of Student Progress
The Insights section of your Kognity subject allows you to keep track of how your classes and individual students are performing from reading progress to proficiency levels.
Kognity's performance tasks offers you an opportunity to assess your students 3-dimensional skills, while also leveraging their progress to inform state test preparation.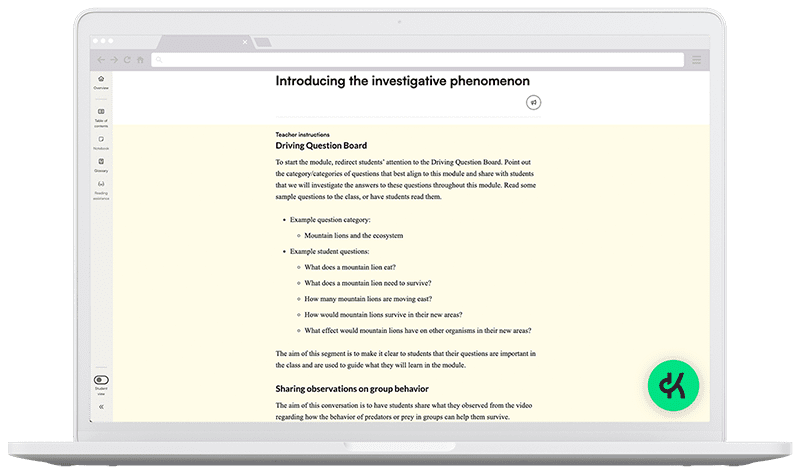 Drive Student Curiosity and Active Learning
The student-led Driving Question Board is the first step for students to take an active role in their 3-dimensional learning. The board resurfaces throughout Kognity units to help build curiosity to guide their learning as a class.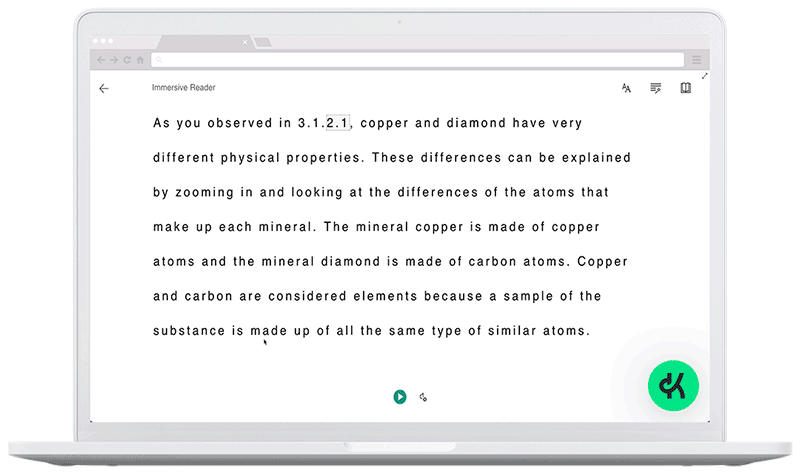 Make Learning Accessible For All Students
The integrated reading assistance enables students to adapt lessons and content to their individual needs. A few of these accommodations include screen enhancement options, text customizations, text-to-speech functionality, an embedded picture dictionary, and instant translation into 130+ languages.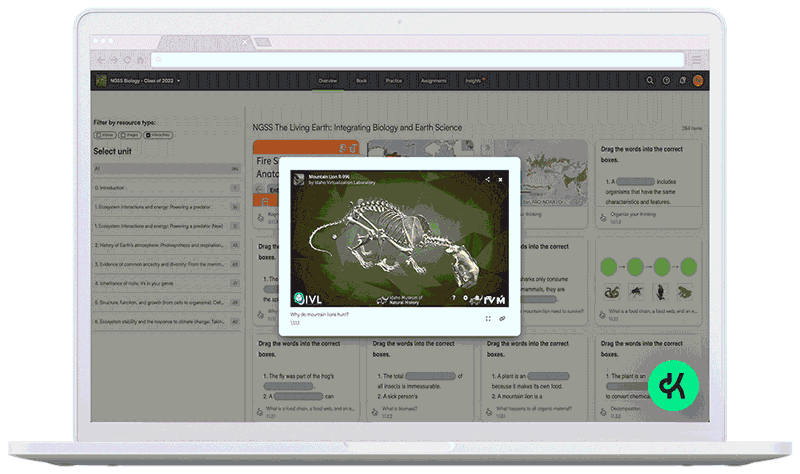 Engage Students with Interactive Content
Kognity drastically reduces the amount of time you need to spend sourcing teaching materials by giving you access to a rich Media Library with hundreds of images, videos, 3D models and other interactives.
The best part? All materials have been vetted by Kognity experts and are ready to integrate into your lessons in any way you choose.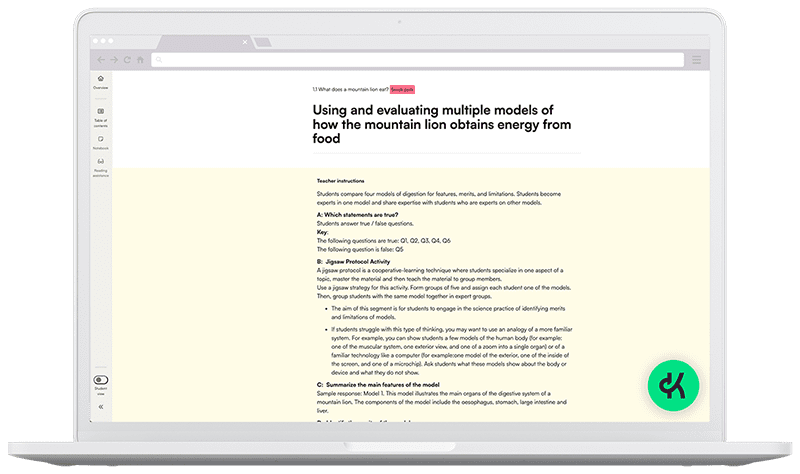 Teacher Embedded Support
Readily accessible teacher guides, lesson plans, and embedded teacher notes offer a wealth of support to guide your students' exploration and empower you and your 3-dimensional science instruction, both throughout the platform or with a Kognity Professional Learning Specialist.
Get free access to Kognity for High School Science
Take a digital guided tour and explore Kognity for High School Science further with 30 days of free access.