IB Diploma Programme Biology (FE 2016, FE 2025)
Developed by leading subject experts, Kognity for IB Diploma Programme Biology allows teachers and learners to meet the demands of DP Biology with confidence.
Coming soon: new resources (FE 2025)
Kognity is working in cooperation with the IB to co-publish new Biology subject resources for first teaching in 2023, in line with the updated specifications.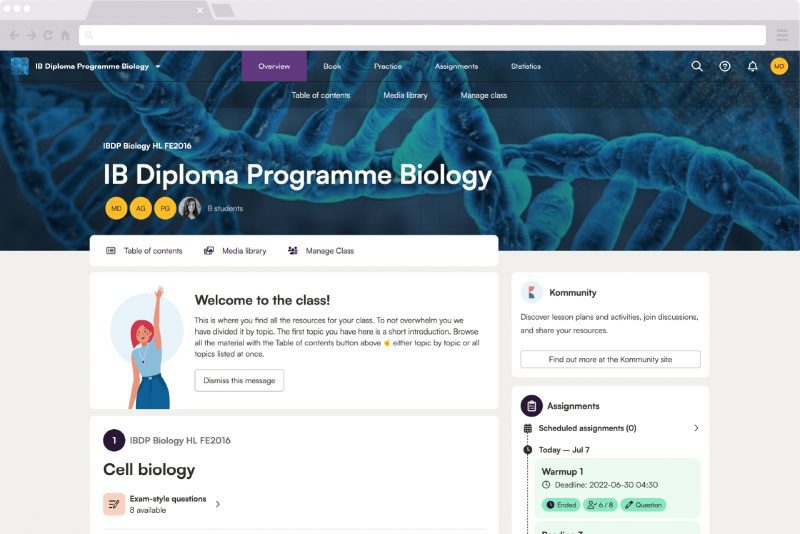 What teachers are saying about Kognity...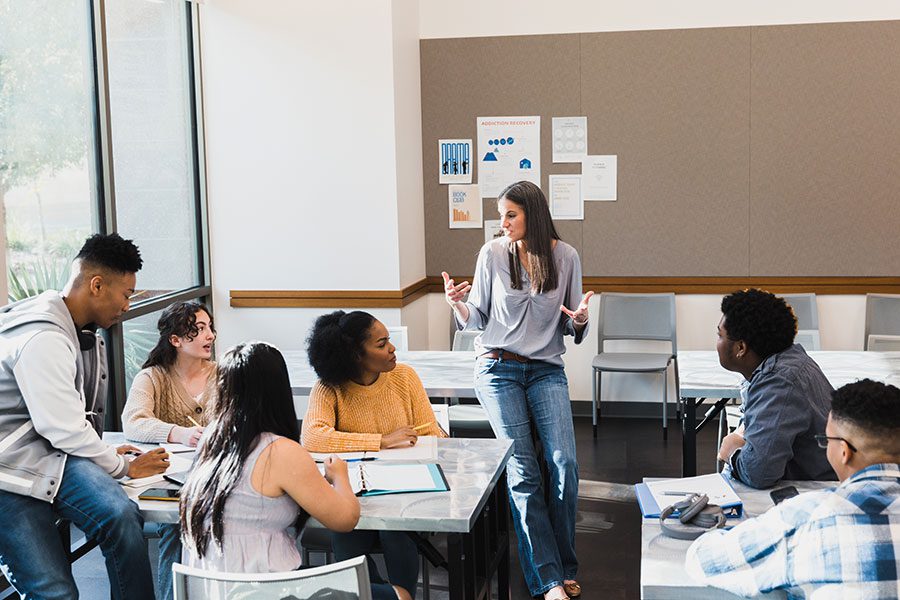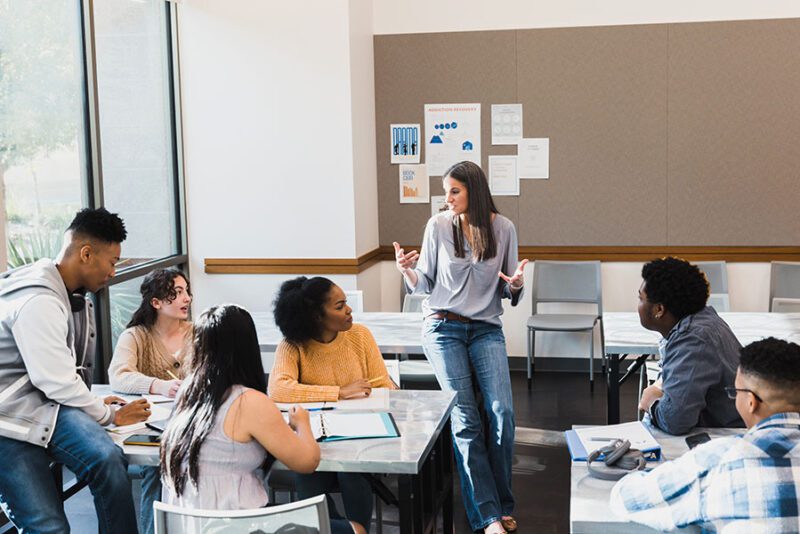 Efficient,

impactful

DP teaching
The best DP learning experiences bring concepts to life and foster a love of learning.
Kognity for DP Biology supports digital-first teaching and learning that gives students the skills, confidence and inspiration to take their learning into the real world. The intuitive platform saves teachers time and equips them to oversee improved student outcomes and truly impactful learning experiences.
"Prerequisite reading can be done with teacher visibility, helping progress in class. We're trying to help students become more autonomous and better independent learners, and Kognity definitely helps with that. It helps with smaller explanations, giving teachers more time to focus on students and their individual needs. I trust Kognity's content to cover the course exactly which helps students' confidence."

Dr. Matt

Welling

Science Department Lead

I have been teaching for 40 years and Kognity is the best teaching aide I have used. You're so short of time in the IB, it really gets you ahead. It helps every single one of my Biology students. Wish it had been around in 1979!

Neil

Mason

Biology teacher at Taunton School, UK
Discover Kognity's free

resources

for teachers
Kognity provides a wealth of top-quality PD materials for teachers, including webinars, articles and downloadable guides – free and on demand.
Ready to get

started?
Let's explore how Kognity can meet your school's specific IB Diploma Programme teaching and learning needs
Get started with Kognity